Carbon Capture
Microsoft and Heirloom: A Game-Changing Collaboration for CO2 Removal
Microsoft partners with Heirloom in a landmark CO2 removal deal. This collaboration aims to harness limestone's natural properties for large-scale carbon capture, marking a significant stride towards a sustainable future. A testament to tech meeting sustainability
In a world grappling with the challenges of climate change, collaborations between tech giants and innovative startups are paving the way for a sustainable future. One such groundbreaking partnership has emerged between Microsoft and Heirloom, a leader in Direct Air Capture technology.
As reported by Sustainability Magazine, Microsoft has committed to a long-term contract to purchase up to 315,000 metric tons of CO2 removal over several years from Heirloom. This Direct Air Capture company utilizes the natural properties of limestone to extract CO2 from the atmosphere, marking one of the most significant carbon dioxide removal deals to date.
Further insights from Heirloom's official announcement reveal that this collaboration is not just about numbers. The deal unlocks a pivotal project financing mechanism, enabling Heirloom to dramatically scale and reduce the costs of their Direct Air Capture facilities. Such agreements are instrumental in raising project finance for rapid scale-up, mirroring the exponential growth observed in the renewable energy sector.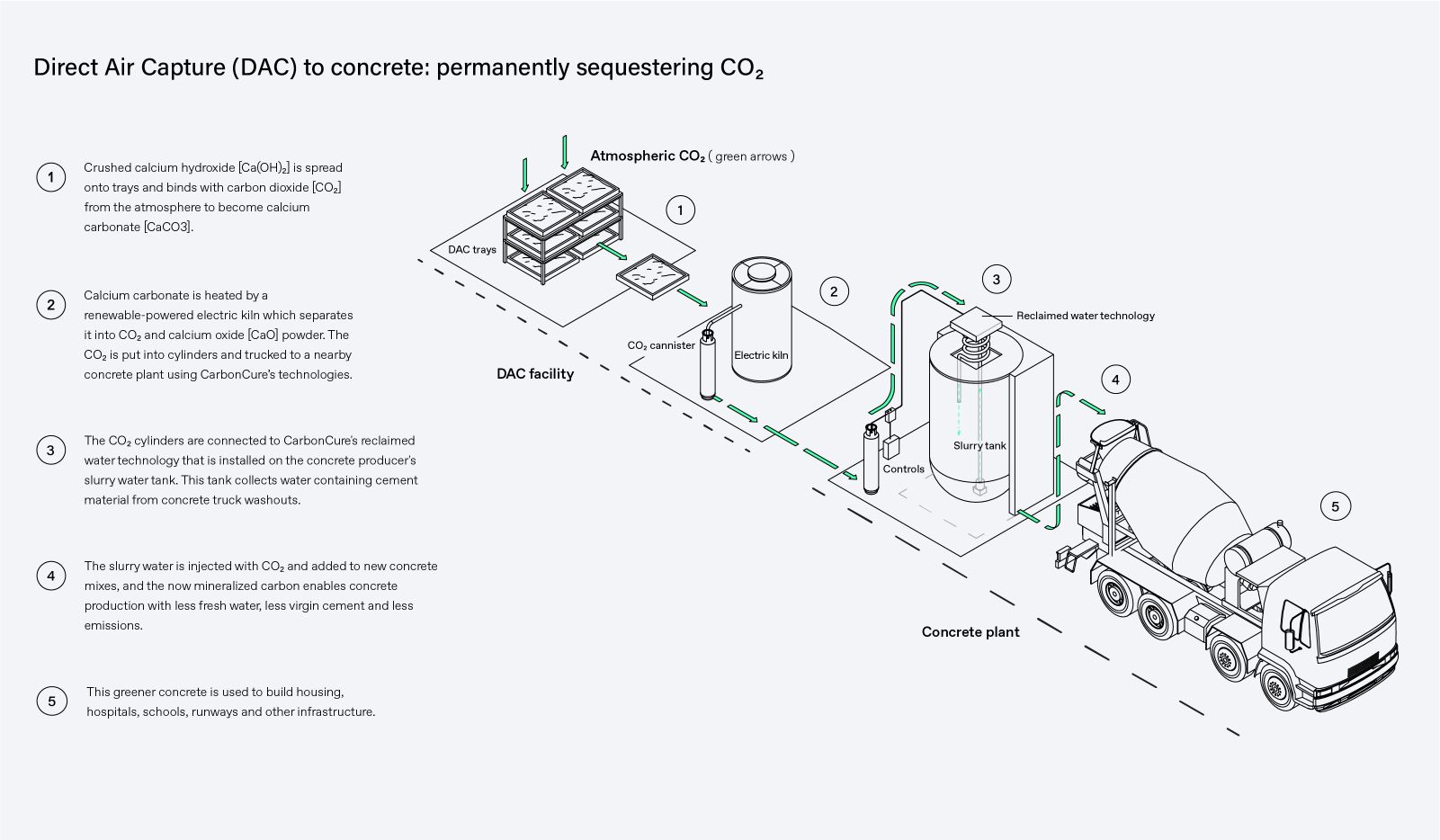 Microsoft's Senior Director of Energy and Carbon, Brian Marrs, emphasized the importance of this collaboration, stating, "Microsoft's agreement with Heirloom is another important step in helping build the market for high-quality carbon removal and supports our path to become carbon negative by 2030."
Heirloom's CEO, Shashank Samala, expressed gratitude towards Microsoft's unwavering support, highlighting that "bankable agreements of this magnitude enable Heirloom to raise project finance for our rapid scale-up."
This partnership also signifies a broader shift in the industry. The deal between Microsoft and Heirloom is one of the first bankable carbon dioxide removal agreements, opening doors for financing future Direct Air Capture facilities. Such funding mechanisms have historically accelerated the development of large-scale infrastructure projects, including wind and solar energy technologies.
Furthermore, this collaboration underscores the U.S.'s commitment to global climate leadership. By aligning domestic buyers and sellers, it advances net-zero commitments under the First Movers Coalition, an initiative launched by the Biden Administration.
In conclusion, the collaboration between Microsoft and Heirloom is more than just a business deal. It's a testament to the power of innovation, collaboration, and commitment to a sustainable future. As we move forward, such partnerships will be instrumental in shaping a world where technology and sustainability go hand in hand.
Article by Scope 3 Collective, referencing sources from Sustainability Magazine and Heirloom.