AstraZeneca
AstraZeneca's Ambitious Path to Supply Chain Decarbonization
AstraZeneca, an early adopter of the 2021 Net Zero standard, is leading the charge in corporate climate action. Their involvement in the Health Systems Task Force sets a gold standard for industry peers to emulate
Amidst a global call for sustainability, AstraZeneca stands out, not just as a pioneer in the biopharmaceutical industry but as a trailblazer in corporate climate action. Their early adoption of the SBTi Net Zero standard in 2021 and active involvement in initiatives like the Health Systems Task Force aren't just commendable—they're a clarion call for other giants to follow suit.
AstraZeneca, a global leader in the biopharmaceutical industry, is making significant strides in mitigating climate change through a comprehensive approach to decarbonizing its supply chain. The company's commitment to sustainability was recently highlighted during a webinar "Supplier Cascade: How to accelerate supply chain climate action" organized by the Science Based Targets initiative (SBTi), a global coalition that aims to drive ambitious corporate climate action.
Pioneering Commitment to Climate Action
In 2021, AstraZeneca was among the first companies to sign up for the Net Zero standard, showcasing their dedication to leading the charge in corporate sustainability. This commitment was further solidified with their involvement in the Health Systems Task Force Initiative, a topic we delved into in an article published last week.
A Holistic Approach to Decarbonization
AstraZeneca is not limiting its focus to just direct materials; the company is also targeting indirect sectors like IT, commercial, and marketing. The holistic approach recognizes that every sector has a role to play in reducing carbon emissions and contributing to the global fight against climate change.
Setting Ambitious Targets
One of the standout features of AstraZeneca's climate strategy is the ambitious targets it has set for itself and its suppliers. The company aims for 95% of its key suppliers and partners to have verified science-based targets by the end of 2025. This is part of a broader goal to achieve a 50% reduction in emissions by 2030 and to reach net-zero emissions by 2045.
The Three E's: Engage, Educate, Embed
Rob Williams, Director for Sustainable Procurement at AstraZeneca, emphasized the company's approach by stating, "We know what to do and we're already starting on that engage and educate and embedding process through programs like energize." He further highlighted the potential ripple effect, noting that "if I'm speaking to a thousand suppliers and they speak to a thousand of their suppliers, that's a million suppliers in two conversations."
AstraZeneca is actively working on engaging its suppliers in the sustainability conversation, educating them on the importance of setting science-based targets, and embedding these practices into their operations. The company believes that a cascading effect can be achieved by speaking to their suppliers, who in turn can influence their own suppliers, thereby rapidly expanding the reach of sustainability initiatives.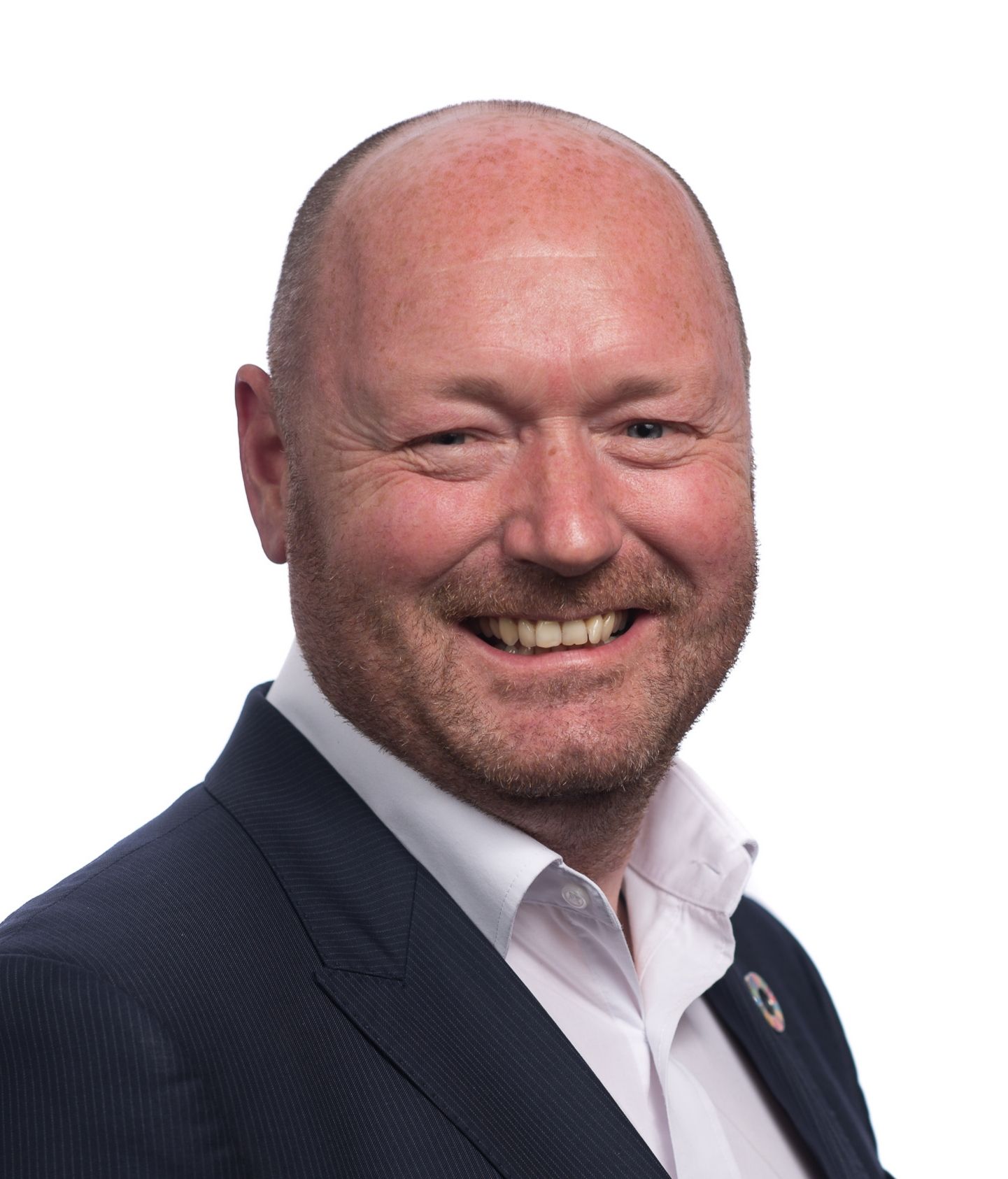 "If I'm speaking to a thousand suppliers and they speak to a thousand of their suppliers, that's a million suppliers in two conversations."
Rob Williams / Director for Sustainable Procurement at AstraZeneca, explains the Ripple Effect.
Responding to External Pressures
Beyond internal goals, AstraZeneca is also keenly aware of the growing external pressures that are driving the need for more sustainable practices in supply chains. Legislation and customer requirements are increasingly demanding transparency and action on climate change, adding another layer of urgency to AstraZeneca's efforts.
Conclusion
AstraZeneca's commitment to supply chain decarbonization is both ambitious and comprehensive. By setting challenging targets, engaging with suppliers, and responding to external pressures, the company is positioning itself as a leader in corporate sustainability. As more companies look to make meaningful changes in their approach to climate change, AstraZeneca's strategy serves as a compelling blueprint for effective action.