Green Mountain
Green Mountain: Pioneering the Future of Sustainable Data Centers
Dive into the world of Green Mountain, a company redefining the data center landscape with its commitment to sustainability, renewable energy, and innovative cooling solutions, leveraging Norway's climate for energy-efficient cooling.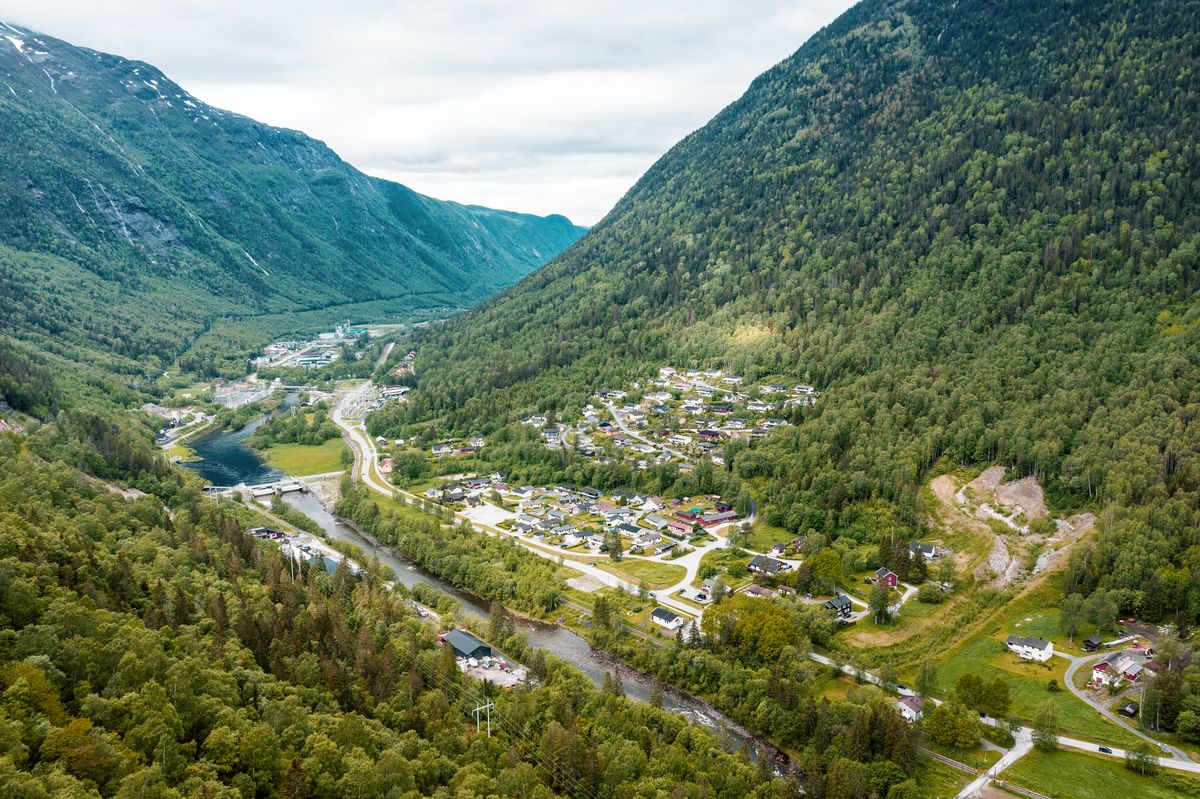 Dive into the world of Green Mountain, a company that's redefining the data center landscape with its commitment to sustainability, renewable energy, and innovative cooling solutions, leveraging the cold and wet climate of Norway to achieve energy-efficient cooling.
In the interconnected realm of the digital age, data centers are the linchpins, the pivotal entities enabling a seamless flow of information. However, the escalating demand for data storage and processing has brought the environmental ramifications of these centers to the forefront. Green Mountain emerges as a beacon in this scenario, not merely addressing the environmental concerns but also sculpting a new paradigm for the industry.
Green Mountain: Setting the Green Standard in Data Center Sustainability
🍃
Holistic Approach:

Green Mountain is committed to creating the world's most sustainable data centers, with a holistic approach that encompasses 100% renewable power, world-leading energy efficiency, and pioneering projects on heat reuse.

Key Sustainability Metrics:

100% Renewable Power
3.6 g CO2/kWh IT-load
92% Waste sorted and recycled
Average PUE of 1.25

Ambition and Vision:

Since its inception, Green Mountain has aimed to set the green standard in the data center industry. Their goal is to be the most energy-efficient data center company, powered entirely by renewable energy, with a near-zero CO2 footprint. They incorporate sustainability in every facet of their business, from construction and operation to future decommissioning.

ESG – Environmental, Social, and Governance:

Sustainability for Green Mountain is not just about the environment. It encompasses the entire spectrum of ESG. This approach involves every part of their organization, from Operations to HR. They believe in engaging clients, partners, and neighbors in their sustainability journey, emphasizing that greater achievements come through collaboration.

Annual Sustainability Reports:

Green Mountain believes in transparency and accountability. They publish annual sustainability reports detailing their plans, ambitions, achievements, and areas of improvement. These reports cover a wide range of topics, including energy, GHG emissions, waste, water, biodiversity, social responsibility, and governance, and are produced according to the GRI-standards.
Sustainability at the Core:
Green Mountain is synonymous with sustainability. With its data centers being a reservoir of renewable hydropower, the company exemplifies the synergy between innovation and environmental stewardship. Their commitment traverses beyond energy, encapsulating every aspect of their operations, from the materials used in construction to waste management protocols.
Innovative Cooling Solutions:
Green Mountain exploits the natural conditions of Norway's cold and wet climate to cool their data centers, utilizing "free cooling" from indirect air or their unique fjord cooling solution. This approach results in higher efficiency and substantial cost reductions, with cooling usually accounting for an additional 40-80% of the electricity required to power the servers.
Energy-Efficiency Metrics:
Green Mountain aims for a Power Usage Effectiveness (PUE) at or below 1.2, often achieving values close to 1.10, thanks to their efficient cooling solutions. The average PUE reported by the Uptime Institute in 2019 was 1.67. PUE is a crucial metric, representing the ratio of the overall power consumption in the data center to the power consumed by the IT equipment.
Unique Fjord Cooling Solution:
At their SVG1-Rennesøy facility, Green Mountain has innovated a fjord cooling solution, utilizing the adjacent deep-water fjord with a constant temperature of 8°C (46 F) at a depth below 75 meters. This solution is brilliantly simple, with water entering their cold-water basin through gravity only, from pipes reaching 100-meter depth, circulating through a titanium heat exchanger before discharging back into the fjord.
Indirect Adiabatic and Evaporating Cooling System:
For sites without access to a deep-water fjord, Green Mountain employs the Norwegian cold climate and an Indirect Adiabatic and Evaporating cooling system, achieving 330 days of free cooling every year. This system is flexible and scalable, reducing the overall cost of the data center and allowing for easy scalability as the capacity of the IT equipment increases.
Strategic Partnerships and Global Vision:
Green Mountain's collaboration with energy company KMW in Mainz, Germany, is a testament to their commitment to creating some of the world's most sustainable data centers. Their global vision is evident in their expansion endeavors, showcasing their sustainable data center solutions to a wider audience and setting new standards in the industry.
💡
While Green Mountain may not yet have the scale to service the world's entire demand for data centers, its innovative approach sets a benchmark for sustainable data center practices. Partnering with industry giants like Volkswagen is a testament to Green Mountain's vision and the trust they've garnered in their pursuit of a sustainable digital future.
Volkswagen Group's Sustainability Drive at Green Mountain
⛰️
Carbon-Neutral Goal:

Volkswagen Group has set an ambitious target to make all its data center operations run balance sheet carbon-neutrally by 2027.

Expansion at Green Mountain:

To achieve this goal, Volkswagen has expanded its computing capacities at Green Mountain's SVG1-Rennesøy site. This expansion means that a quarter of Volkswagen's global data center operations will run carbon-neutrally, leading to annual CO₂ savings of 10,000 tons.

History of Cooperation:

The collaboration between Volkswagen Group and Green Mountain began in June 2019. Initially, Volkswagen outsourced non time-critical, high-performance computing projects like crash-test simulations to Green Mountain's RJU1-Rjukan site in Telemark, Norway. This move was to free up capacity in Volkswagen Group's primary data centers for critical business applications. The recent expansion at SVG1-Rennesøy adds a capacity of 3MW.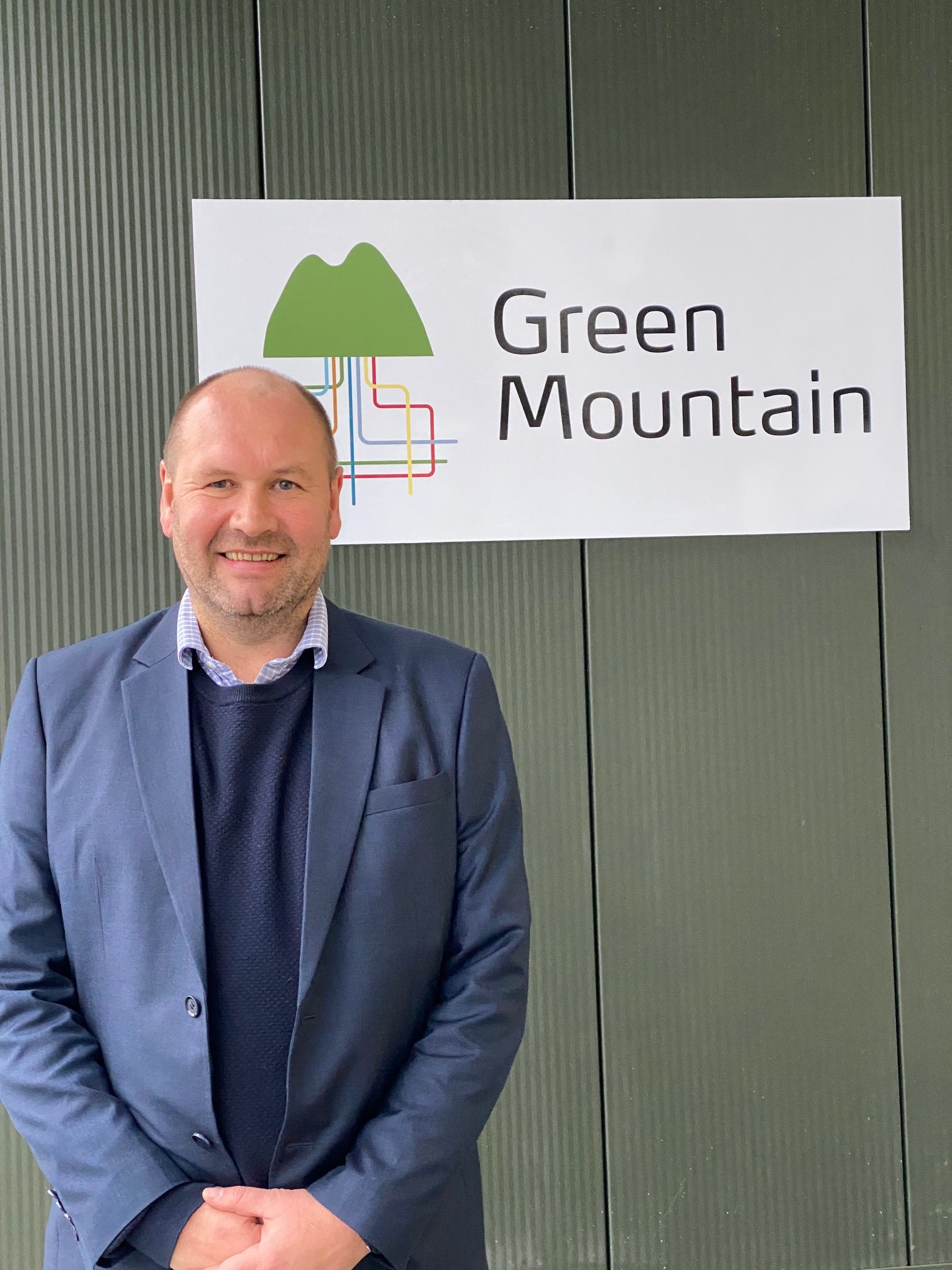 "
We appreciate the renewed trust Volkswagen has placed in us and are pleased to support them on their journey towards full carbon-neutrality. Together we share the same vision of a more sustainable future.
"
Tor Kristian Gyland, CEO Green Mountain.
Conclusion:
Green Mountain is more than a company; it's a vision, a commitment, and a journey towards a sustainable digital future. By leveraging innovative solutions and a steadfast commitment to environmental stewardship, Green Mountain is not just setting new benchmarks but is also inspiring a whole new generation of sustainable data center solutions.