In a world facing environmental crises, the union of sustainability and finance is a beacon of hope, offering innovative solutions and transformative change, as discussed by leading CFOs and CSOs.
In a world grappling with unprecedented environmental challenges, the amalgamation of sustainability and finance emerges as a beacon of hope, paving the way for innovative solutions and transformative change.
In an era where the environmental crises are escalating, the intersection of sustainability and finance has become a cornerstone for innovative solutions and transformative change. This article delves into the intricate dynamics of CFOs and CSOs, focusing on harmonizing ESG strategies and steering towards net-zero aspirations, based on a panel discussion orchestrated by Emily Jackson, SVP of Sustainability at The Economist Group.
The Panelists:
Ulrike Sapiro, Chief Sustainability Officer, Henkel
Andy Agg, Chief Financial Officer, National Grid
Rishi Kalra, Group CFO, OFI
Rebecca Marmot, Chief Sustainability Officer, Unilever
The Synergy between CFOs and CSOs:
The dialogue underscored the transformative evolution of the relationship between sustainability and finance teams, advocating for a seamless integration of functions. "The symbiosis of sustainability and finance is pivotal, acting as a catalyst in value creation and responsible stewardship," articulated a panelist. This amalgamation is paramount, especially in sectors where sustainability is the linchpin, such as the energy sector.
Shared Metrics and Standardization:
The discourse recurrently touched upon the pivotal role of shared metrics committees in ingraining sustainability into the organizational fabric. "Navigating the complexities of data, processes, and systems in sustainability is crucial, underscoring the imperative of reliable and accurate data sets for informed sustainable decisions," conveyed Andy Agg, CFO at National Grid.
The Role of Finance in Sustainability:
"Finance teams are the architects of change, orchestrating informed and sustainable decisions around credible data," reflected Rishi Kalra, Group CFO at OFI. Their extensive acumen in process, controls, and governance infuses the meticulousness of finance and accounts into sustainability.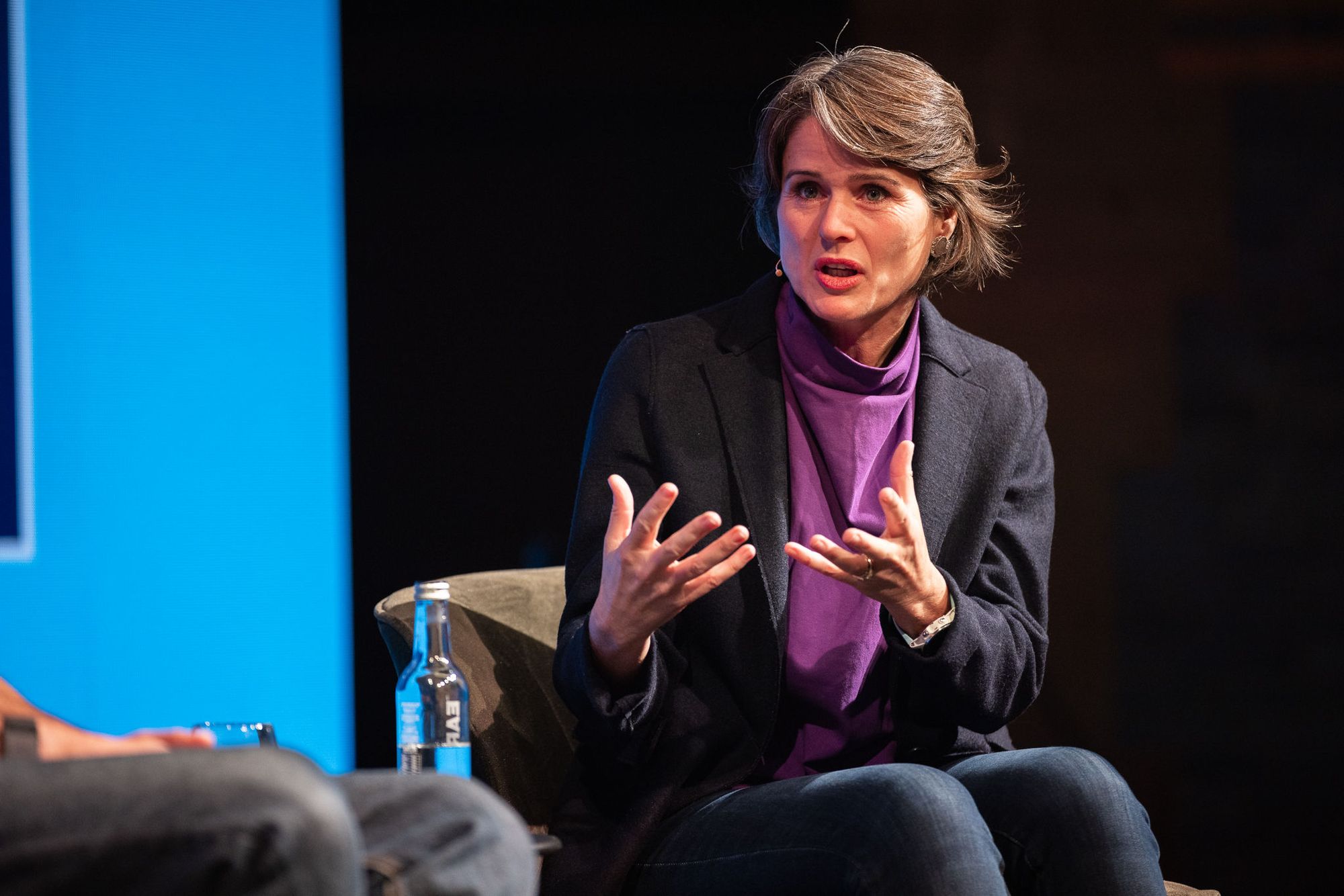 "Sustainability compared to [finance] seems very messy... you have evolving methodologies, you have a gap of data or lack of quality data."
Ulrike Sapiro, Chief Sustainability Officer, Henkel:
Sustainability as a Catalyst for Growth:
Rebecca Marmot emphasized, "The crops and commodities are massively influenced by climate change, so it's a straightforward risk mitigation strategy. We need to invest in that; we need to think about drip irrigation. We're spending a lot of time and energy at the moment on shifting to regenerative aquaculture, changing the way we're growing and sourcing to mitigate the impacts of climate change."
Climate and Net-Zero Goals:
The wisdom emanating from the panel is invaluable for organizations focusing on climate and net-zero objectives. The integration of sustainability and finance is perceived as a catalyst for realizing these objectives, optimizing business costs, and navigating regulations in the mid to long term.
Sustainability, Procurement, and Supply Chain Decarbonization:
The insights from the panel are enlightening for sustainability and procurement leaders looking to address supply chain decarbonization, providing actionable insights for integrating sustainability into procurement strategies and operational processes.
Conclusion:
The panel discussion illuminated the synergistic relationship between CFOs and CSOs in traversing the multifaceted terrain of sustainability and finance. The fusion of these domains is not just a strategic imperative but also a catalyst for transformative change towards a sustainable and net-zero future.